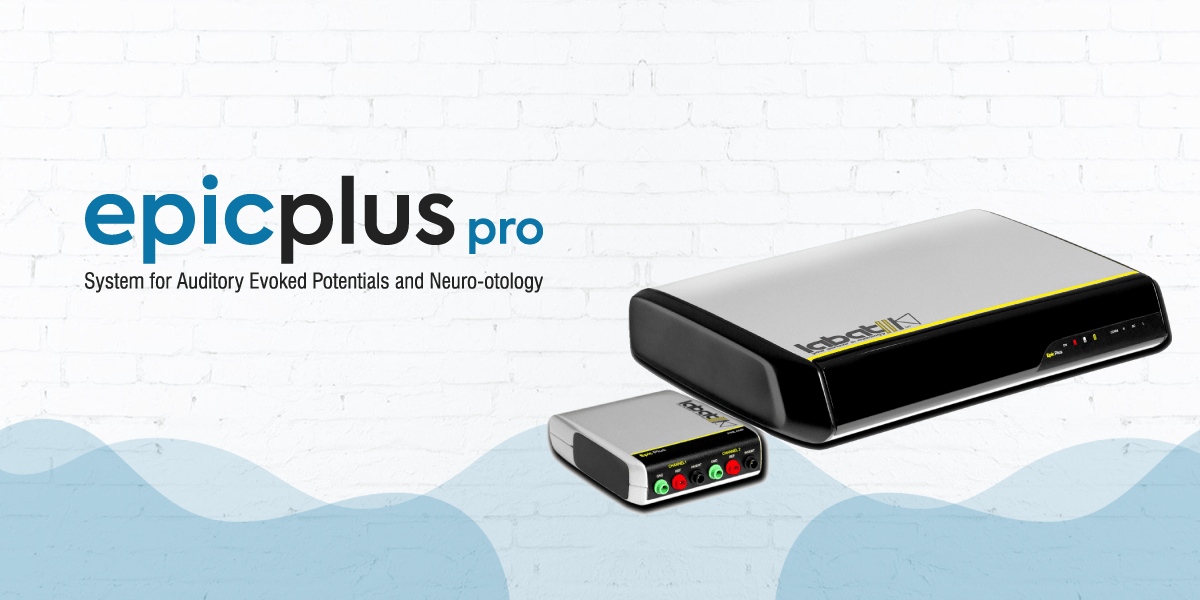 Product Information
| | |
| --- | --- |
| Family: | AUDIOMETRY |
| Brand/Model: | EPICPLUS |
| Model No. : | 337701004 |
| Environmental Storage Temperature: | -20 °C to +50 °C |
| Opertaing Temperature: | 5 °C to +40 °C |
| Operating Relative Humidity: | 10 - 90% |
Bera-Epic Plus Pro - Introduction
Bera-Epic plus pro will make the global hearing practice more powerful with the Audio Meter, moreover it follows global audio standards.
Specifications
ASSR- Multi ASSR
P300, 40 Hz
BC — ABR
Also, free — Field ABR
ABR, MLR, LLR
ECochG, VEMP
Lastly E-ABR
Bera-Epic Plus Pro - Technical Features
The Rechargeable Battery Operation ensures better patient safety, moreover there will be no data loss in the event of a power failure.
Upgrade your unit: In other words request a license key to upgrade to one of our optional tests features
Able to test both or one ear at the same time.
Reset setting and also, test protocols to their default settings with one click
E-ABR: In addition interface with many market-ready implementations
Also helps to Analyze the waveforms from left to the left, right to left, left to right and right to right.
Lastly, record and view alternating stimulus polarity in the alternating stimulus procedures.
epSoft Features
Easy to use. Moreover a personalized user interface

Also, user-defined protocols
In addition the latest recording saved in case of power failure to save the test
Graph of the latency intensity for sleep, moreover for away conditions
Varied labels specific to ABR, VEMP, LLR etc. therefore easy peak marking
Lastly, a database with powerful and intuitive sorting options for statistical data, including age, date, and testing phases.
Upgradeable Tests (Optional)
VEMP: In other words, vestibular Evoked Myogenic Potentials

ECochG System: Electro-Cochleography test
Moreover, ASSR: Multi- ASSR        
Computer Specifications required
Firstly graphics card: 1 GB or higher

Processor: Intel I3 or higher
Also, windows 10 original with antivirus license
HDD: 500 GB
RAM: 4GB
Lastly a monitor: 14 inches or more
Accessories
ABR main console

Pre Amplifier cable
Carrying case
Ground cable
Snap-on electrode cable — 1 set
Also, Battery charging adaptor
ABR 2 channel digital box (preamplifier)
ER 3C insert earphone
Disposable snap-on electrode pads 1 set
USB cable with software CD
In addition an abrasive paste and conductive paste 1 no. each
Lastly, Ag/AgCI surface electrode kit — 1 set